A Must-Have Wool Socks That You Should Own
Need a pair of wool socks? Whether it's a pair to hit the trail in or for tucking under the snow boots, there are so many options out there. In recent years, textile engineering has passed beyond the scratchy wool socks into technical knits that ensure not just warmth but have performance increases practically built-in. Before buying a pair, you should consider some factors whether you'll wear them for running, hiking, or staying warm in cold climates. Here are some of the best socks budget-conscious shoppers and hikers to help you decide.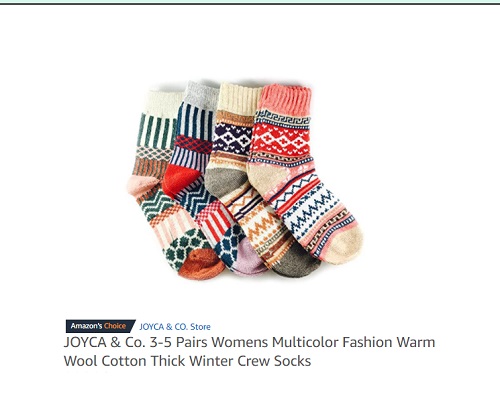 Joyca & Co.'s cozy wool socks are colorful and stylish kinds of socks that you want to curl up near the fire with. Made of 38% wool, 32% cotton, 25% polyester, and 5% spandex, the wool socks' latter two materials help increase durability and get rid of scratchiness from the wool. Plus, it also helps the socks stay thin enough to tuck under everyday boots in colder months.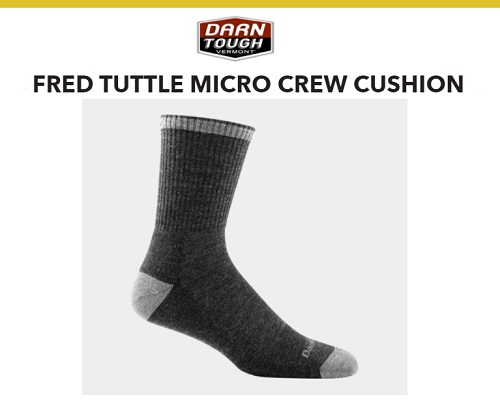 Darn Toughs is known for its quality wool socks for people who are active and not afraid of heading on a hike or adventures in the wintry cold, where a pair of standard athletic socks won't cut it. The seamless construction prevents hot spots and blisters from forming, while the merino wool helps feet dry and breathing.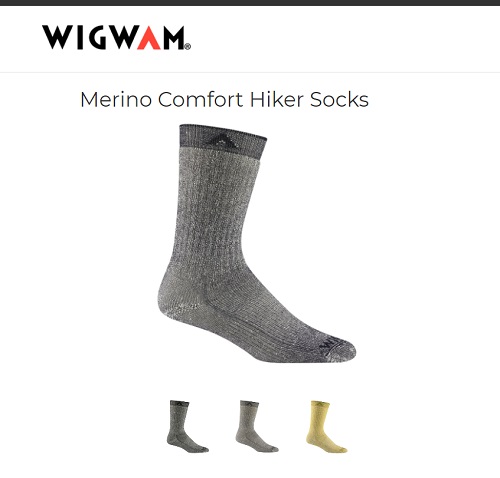 These affordable, Wigwam wool socks are made of 67% merino wool, 21% nylon, 7% elastic, and 5% acrylic, making these breathable with a built-in ventilation channel while the merino loops help retain heat. Furthermore, these socks come with extra long-life reinforcement, thanks to the material blend that makes these shine when it comes to durability.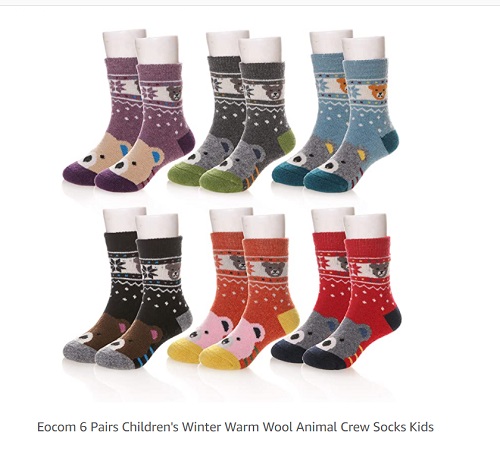 These adorable wool socks from Eocom are a six-pair set with a variety of kid-friendly styles and colors. They are made from 45% wool, 40% polyester, and 15% Spandex. Plus, they are soft and thick enough to withstand cold temperatures.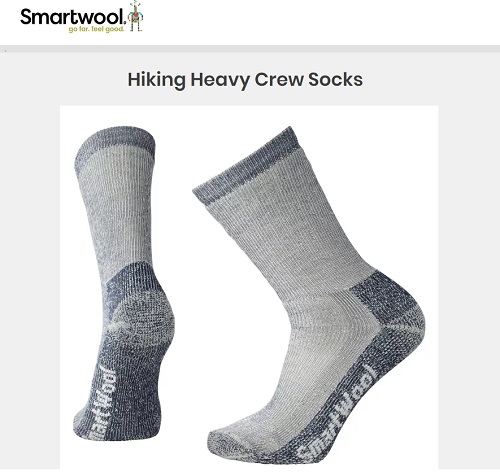 These SmartWool socks are made from 70% merino wool, 29% nylon, and elastane (spandex), making it perfect for a trail all day long because of its moisture-wicking properties. These socks' wool will also keep feet warm during the cold season.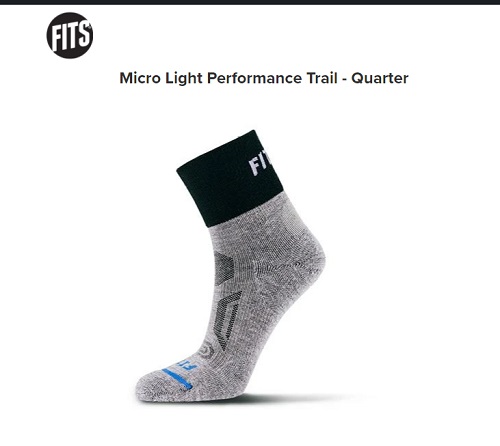 These wool socks are 50% merino, 40% nylon, 7% polyester, and 3% Lycra construction, which means that this sock breathes well as its more woolen brethren while encasing your foot in a snug fit to prevent from slipping in the shoe.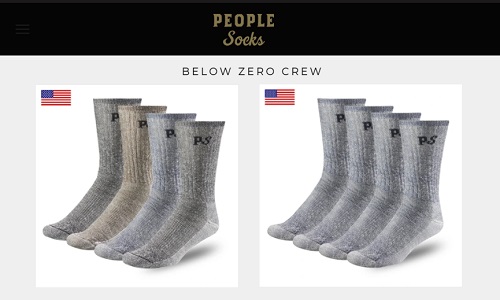 These wool socks are not too thick yet not too thin and hit the sweet spot between durability and comfort. Made of 71% merino wool, 21% nylon, 7% polyester, and 1% spandex, these unisex merino wool crew socks are designed for everyday wear, thanks to its high-quality feel and sweat/odor-free properties.  Plus, both toe and heel have been reinforced so they won't wear out real quick, ensuring the socks' long life.
Highlight your personal style with WhereLight frames
Wherelight.com comes as eyewear retailer providing a variety of high-quality glasses: including prescription glasses, sunglasses, hand made glasses, kids' glasses. They offer a huge collection of frame styles, such as designer, cat-eye, aviator, way-fayer, round and etc. They also offer Lens types like single vision lenses, bifocal, progressive, free form and others. You can get every style and lens you want here by simple visiting wherelight.com and get the best deal for your next eyewear.
Tags :
WhereLight