Most Stylish And Comfortable Headbands For Women This Summer
Not only do these headbands tame your tresses, but they also add instant elegance to any look. Thanks to SS 19 runways, fashion girls everywhere rejoiced for the comeback of our favorite hair accessory. For those who aren't a fan of headbands but are looking for a new addition to their fashion styles for this summer, we've got a collection of stylish headbands to help you find your new favorite. Keep scrolling to learn the most stylish headbands for women you can buy for this season.
Made with excellent quality, the Velvet Wide Headbands are covered in a soft microfiber-like material to prevent from hurting your head the way an average plastic one would. Plus, they have pearls that look pretty awesome and don't look like cheap plastic. Moreover, the band itself looks gorgeous, which makes you want to purchase this one in all colors.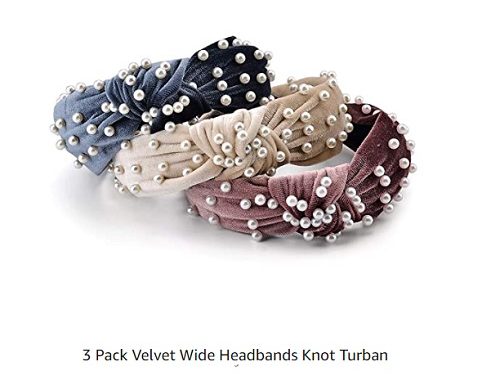 This Hairband with Knot Detail from H&M doesn't just offer stunning shades, but it is affordable too, perfect for those who are looking for a budget-friendly beauty. Whether you prefer the classic black or the green floral option, this hairband is excellent as an addition to your hair accessory.
Tags :
Headbands
HEADWRAP